About
The men behind the mustaches
The Tin Can Brothers are a trio of Los Angeles based entertainers. As writers, directors, producers, and actors, they have over 100 YouTube videos, four live stage shows, and over $200,000 worth of Kickstarter projects under their belts. Their body of work showcases a unique collaboration of sketch comedy, short films, mini-series, and live shows from these University of Michigan graduates. As creators, they bring together artists from across diverse media platforms to tell character driven stories with a distinct style that subverts classic genre expectations. The three are also members of the viral sensation Team StarKid (over 235 million views on YouTube) and have worked closely on their parody musicals (including A Very Potter Musical and Holy Musical Batman!) as well as two national concert tours.
Corey
Lubowich
@coreylubo | IG: @coreylubo | coreylubo.com
Corey is an LA-based Asian-American writer, director, and designer. Past stage projects include: Spies Are Forever & The Solve It Squad (Tin Can Brothers), Airport for Birds (The Second City) Dr. Horrible's Sing-Along Blog (Basement Arts), Reefer Madness (Athenaeum Theatre), and The Last Days of Judas Iscariot (Stage 773). Other projects: the upcoming series Wayward Guide, the short films Flop Stoppers & Idle Worship (Tin Can Brothers), the Listen Up concert tour (Darren Criss), the webseries World's Worst Musical (Verse Factory), and the tabletop game Detective Bullshit (Tasty Penguin Games). Corey is also a founding member of StarKid Productions, and has designed/produced seven stage shows and two national concert tours with them.
Joey
Richter
@joeyrichter | IG: @jonyricker | joey-richter.com
Joey is a proud graduate of the University of Michigan BFA Acting program where he also Minored in Global Media Studies. Film/TV credits: Nickelodeon's Genie in a Bikini and Henry Danger, Disney Channel's Jessie, Glee, The Legend of Korra, Triggerfish's film Khumba. Online credits include: School of Thrones , Muzzled, I Ship It (Sundance Film Festival), Edgar Allan Poe's Murder Mystery Dinner Party, and The Case of the Gilded Lily. Joey is an original member of the online sensation, StarKid Productions, and can be seen in countless productions, including the A Very Potter Musical Trilogy, the SPACE and Apocalyptour national concert tours, Starship, Firebringer, and The Trail to Oregon! (Cherry Lane Theatre, Off-Broadway). Writer/producer/actor/founding member of the Tin Can Brothers. Repped by CESD Talent and Holly Shelton Management.
BRIAN
ROSENTHAL
@brian_rosenthal | IG: @brianro_______
Brian is a founding member of StarKid Productions (A Very Potter Musical Trilogy, Apocalyptour) and the Tin Can Brothers. Writing/Producing Credits: Legendary Digital's Choose Our Destiny: Improv Adventure, Flop Stoppers (Official Selection at Buffer Festival & Newport Beach Film Festival), Idle Worship, Spies Are Forever, The Solve It Squad (LA & Off-Broadway), and Wayward Guide. As an actor, he has appeared at regional theaters across the country, in national commercials, and in dozens of projects on the web. He has a BFA in acting from the University of Michigan.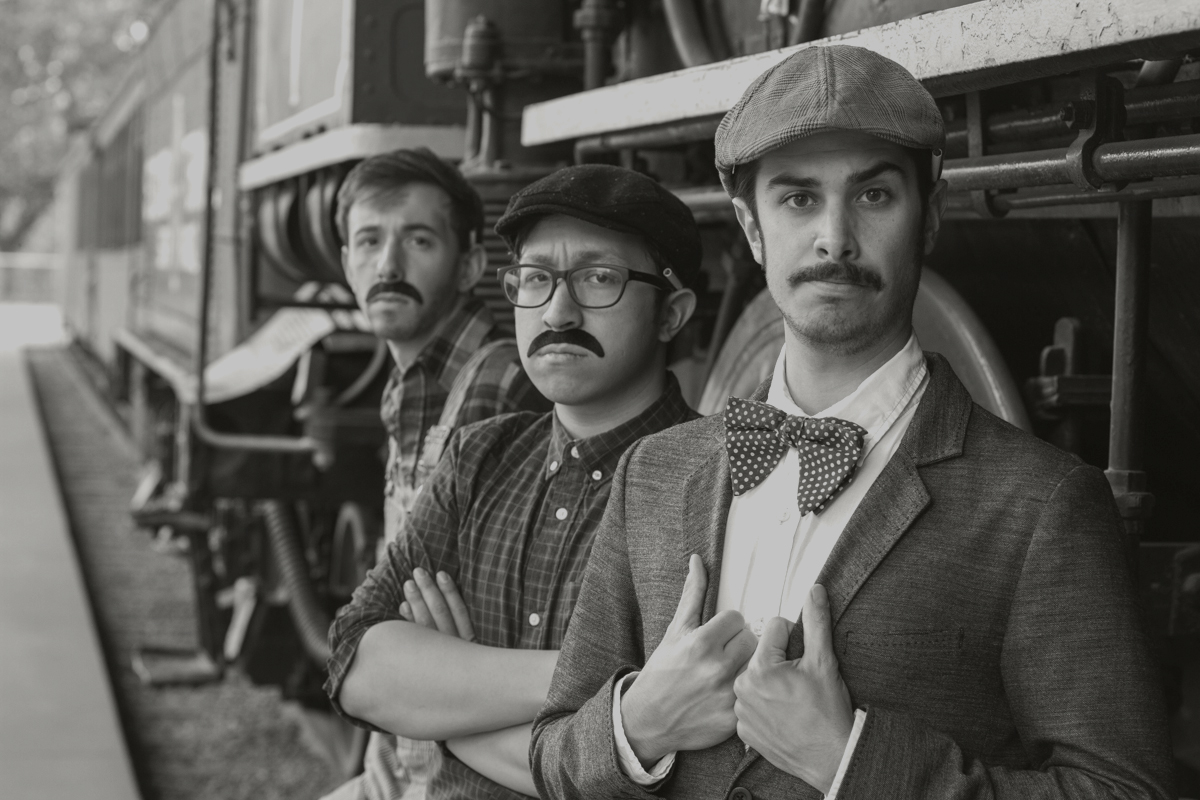 VIA POSTAL MAIL
2910 Hyperion Avenue Suite B
Los Angeles, CA 90029
(nothing with an expiration date please!)
Frequently Asked Questions
I'd like to interview you guys! How should I go about setting that up?
We're flattered you want to talk to us! With everything we have in the pipeline, we can't always make it work, but feel free to reach out to us with the contact form above.
Can I license/perform Spies Are Forever or The Solve It Squad with my school/company/friends?
We love the enthusiasm! Unfortunately, we're not licensing either show (in whole or in part) right now. But we hope to in the future! So stay tuned.
Do you have sheet music available for Spies Are Forever?
At this time, sheet music does not exist for Spies Are Forever. Our composers are mad geniuses who played the show from memory and rough chord charts. We'll definitely publicize it if we ever release sheet music though!
I live in [a country that is not the U.S.]. Can I still order TCB merchandise?
Yes yes yes! Our friends at Ann Arbor Tees ship anywhere in the world! (Though pricing for shippingcan often suck if you're very far away... sorry 🙁)
Are you hiring/can I do an internship with you guys?
Thanks for offering! You're the best. If we ever need help on a specific project we're working on, we'll post about it on our Facebook or Twitter. Other than that, we don't currently have any openings for general or ongoing help.
I have a great idea that I wrote! You should do it!
That's awesome! We don't, however, take outside pitches. But it sounds like something you should do yourself!
Can you wish me/my friend/my dog a happy birthday!
Yes! Happy Birthday! 🎂xoxo, TCB